Bulk & Wholesale Tattoos

Tattoos
Our 'factory' temporary tattoos are the highest quality in the world, they look real, are die-cut (only the design area transfers to skin) and skin safe/non toxic to the highest EU, FDA, CPNP cosmetic safety standards.
Delivered in around twelve straight days from UK, ship to anywhere in the world.
Great economies of scale, the transfer tattoos are cut into squares and ready to apply with fully bespoke instructions on the back – great for marketing messages.
Gold & Silver foils, glow in darks, glitter tattoos & full packaging also available. For any quote email: custom@inkwear.co.uk or the order form is below.
For orders less than 100 click here for our 'fast' tattoo sheets (often cheaper for <500).
Pricing – Standard Colours
Prices are for one design, email us about multiples. Prices are subject to 20% VAT + shipping. Larger orders & sheet sizes also available Email custom@inkwear.co.uk to place an order, request samples or for a quote. 
Prices are subject to 20% VAT
---
Tattoo sample:

Gold & silver foils, glitter & glow in the dark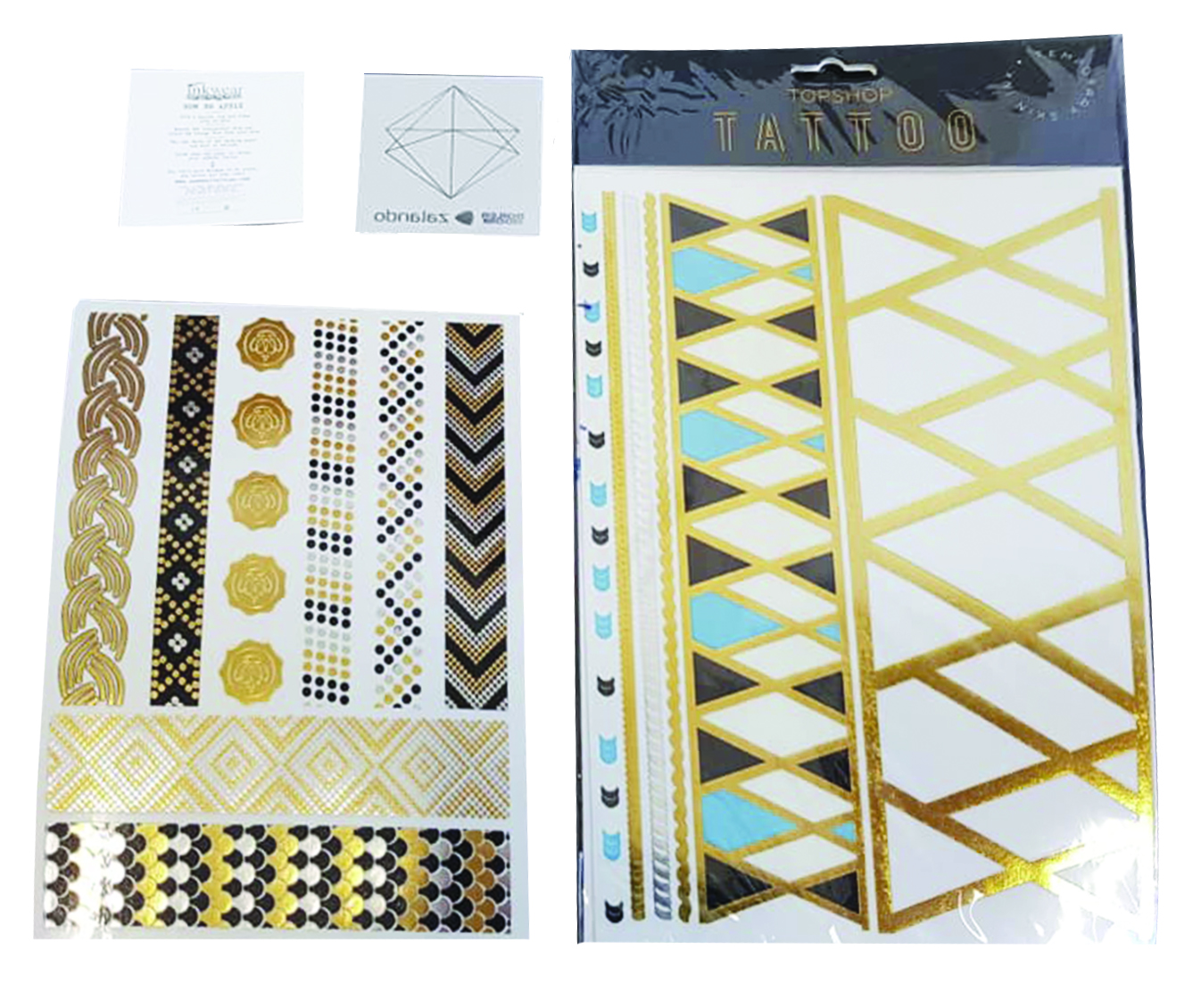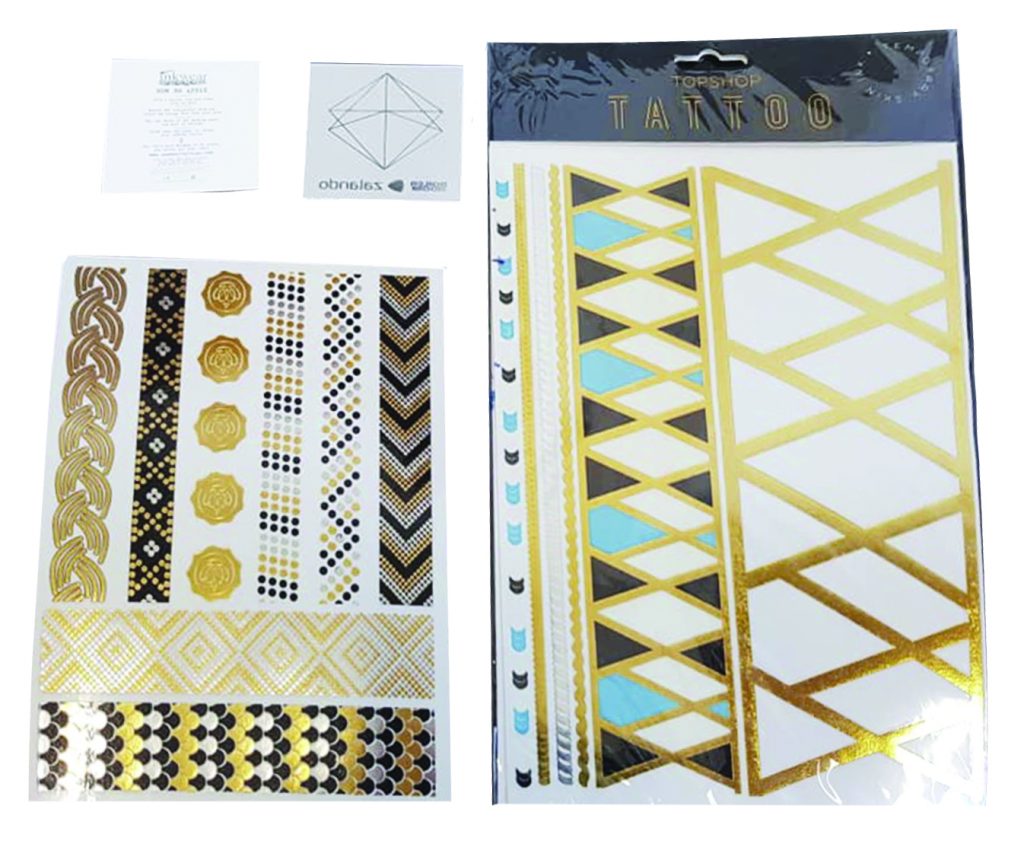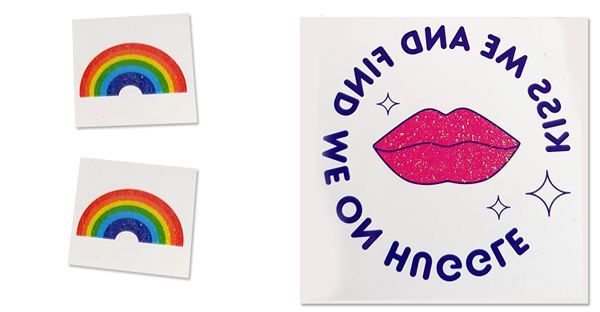 Gold & Silver Foil, Glitter & Glow in the dark options are also available.
Email custom@inkwear.co.uk for a quote.